CHINAPLAS 2015 REPORT <2015.05>


Visitor figures for Day 4
2015/05/23
May 23


No. of Visitors: 11,322
Overseas Visitors: 3,200 (28.26%)

Total No of Visitors (4 days)
No. of Visitors: 128,264
Overseas Visitors: 35,090 (27.36%)
Visitor figures for Day 3
2015/05/22
May 22


No. of Visitors: 32,570
Overseas Visitors: 9,574 (29.4%)

Total No of Visitors (3 days)
No. of Visitors: 116,942
Overseas Visitors: 31,890 (27.27%)
Visitor figures for Day 2
2015/05/21
May 21


No. of Visitors: 49,732


Overseas Visitors: 14,522 (29.2%)



Total No of Visitors (Two days)


No. of Visitors: 84,372


Overseas Visitors: 22,316 (26.45%)
Visitor Figures for Day 1
2015/05/20
May 20
No. of Visitors: 34,640
Overseas Visitors: 7,794 (22.5%)
CHINAPLAS 2015 (The 28th International Exhibition on Plastics and Rubber Industries) closed with
great success.
The 4days mega trade show of CHINAPLAS 2015 ended with great success, with compliments from both exhibitors
and visitors, and the total number of visitors reached 128,264. All the concurrent events received enthusiastic
responses from visitors, reflecting that the Organizer well-masters the market trend with innovation, automation
and green solutions being the focuses of the industry.
With Total 128,264 visitors (4 days) overseas visitors taking 27.36% ,about 35,090 people.
Chinaplas is the world's leading producer and consumer of plastics and rubber products. With more than
240,000㎡ displaying area, breaking all the previous records.More than 3200 exhibitors from 40 countries
and regions participated the exposition.
Industry 4.0 has becomed the biggest highlight in this exhibition. There were a lot of intelligent prouction
technology live showing in the exhibition, which attracted many viewers.
During the exhibition. Guangdong Guozhu Precision Mold Co., Ltd introduced a total solution for high
speed beverage closure injection system, which has grabbed broad attention and high praise.
Mentioning solution offers a good cycle as 3.5~4 seconds, is consist of injection machine, precise 32-cavitity
3025 cap molds, chiller, sorting machine,convey,slitting machine,camera inspection machine and packing
machine.
The running machine attracted a large quantity of customers at home and abroad, they took a very close
look at the machines as well as our cap produced at the scene. and showed great interest in the whole
system ,even part of them started asking quotation and expressed strong wishes for placing orders.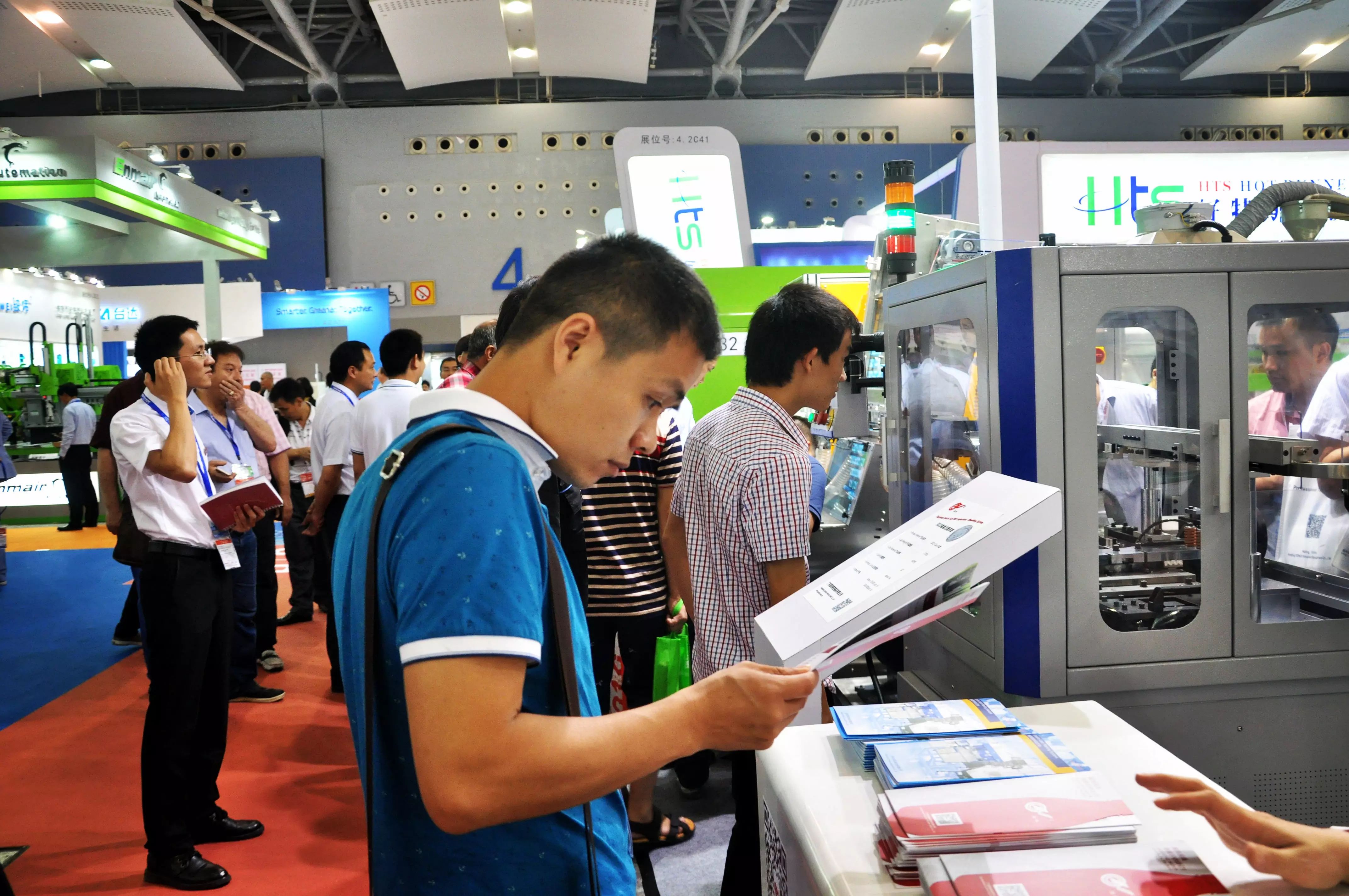 Our 32-cavity preform molds and 32-cavitiy blood-collecting tube molds showing in the exhibiton also
gained a lot of compliments from customers and peers.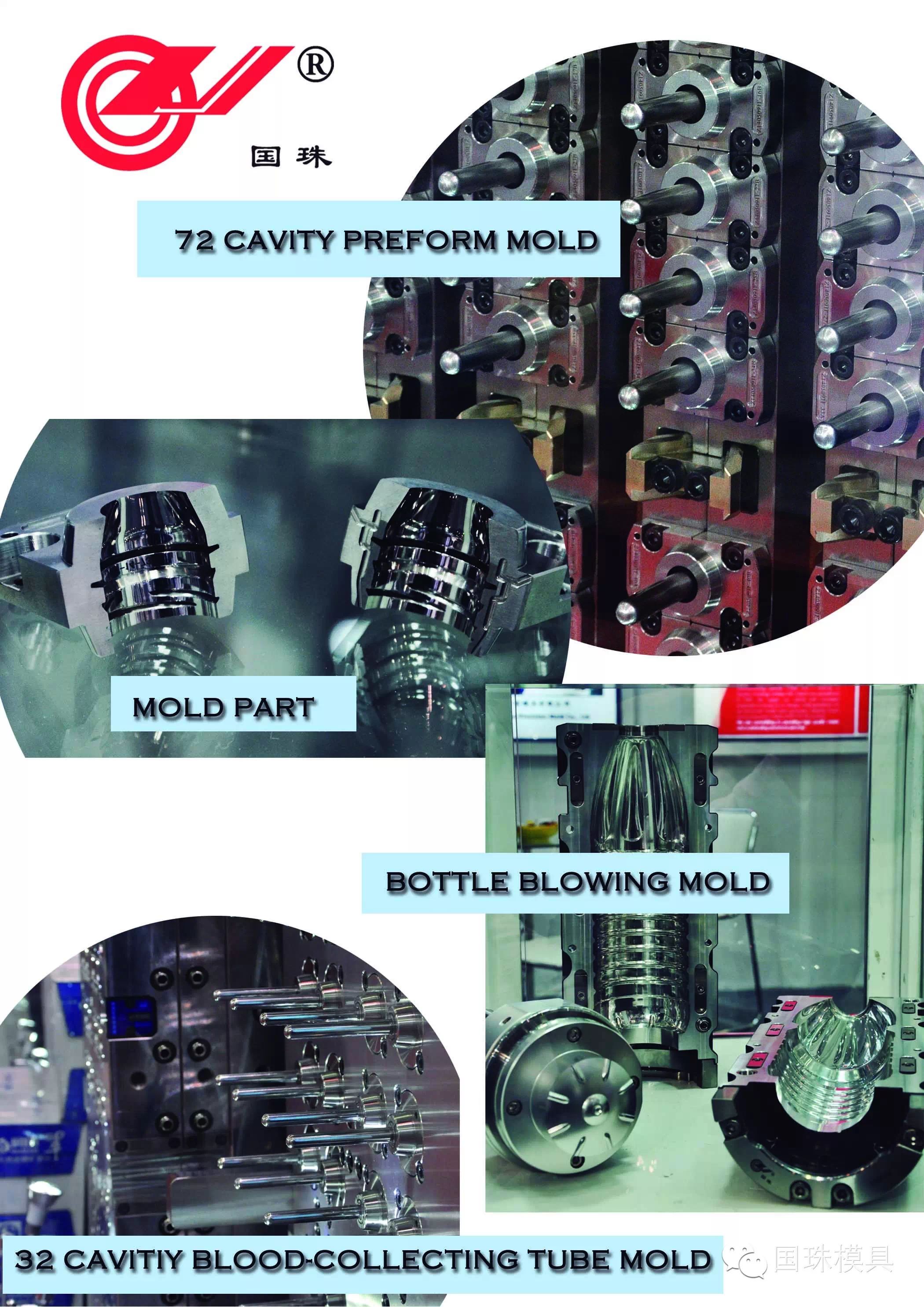 "AIMS TO BE THE BEST" is our slogan, we always serve our customers with profession, full enthusiasm and
statisfactory sevices.
Guangdong Guozhu Precision Mold Co., Ltd is at your full service!